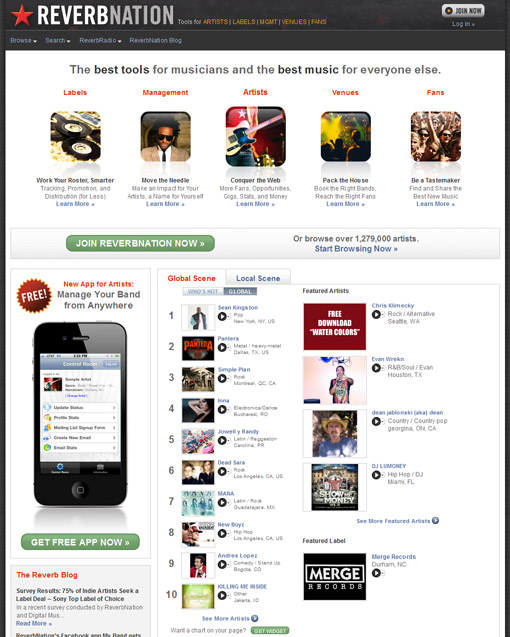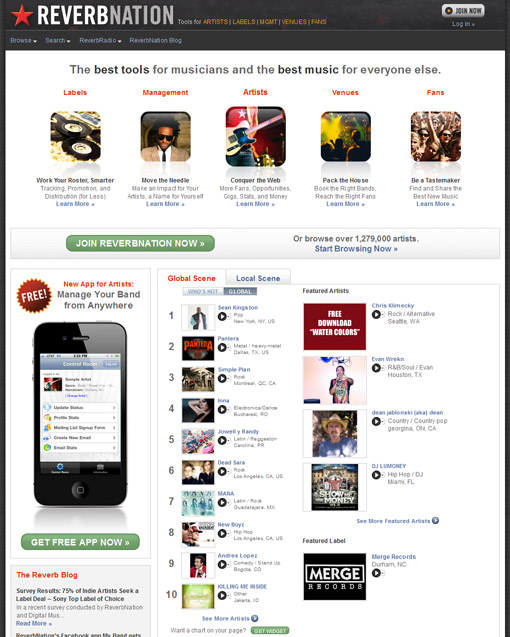 This is an exciting week for spreading the music – for the next few days I'll be a featured artist on ReverbNation! They get 15 million+ visitors per month and 75 million+ page views per month so this is an opportunity I'm very thankful for. I also want to thank anyone visiting for the first time – I hope you take a few minutes to listen to some of the variety of songs and videos I have on ReverbNation, then drop me a note or a comment. I love meeting new artists and fans through RN – there is a great musicial connection we all have there which I have not found anywhere else on the web. BTW – they rotate 10 featured artists into 4 slots every few minutes, so if you don't see me up there, it's just a matter of timing.
For the indie artists reading this, what has been your biggest single promotional push and how did it come about? I've got my fingers crossed that this will be a biggie for me and help get that snowball rolling downhill! I'll report back on that next week. 🙂
Anyway, I'm working hard to keep new content rolling out so you always have something of interest to come take a listen to or a look at. Videos are the current push as I really get my YouTube channel cooking along. This week I've got "Angels Don't Hide" and "Cider & Roses" recorded performances from my live uStream broadcast a few week ago. A new vlog next week and then one more from the solo acoustic fireside series, "It All Comes Together" – a classic from my Jester's Crown days, so that should be fun.
Thank you once more and I hope you drop by again sometime soon!
---