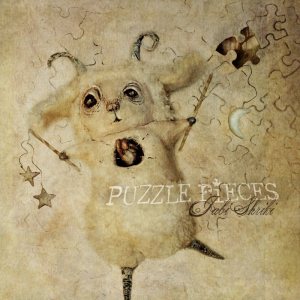 How are you going to spend your one extra day of February this year? Listening to the new Songwriters in Seattle podcast, I would suggest! My guest this month is Jabi Shriki, who brings a great combination of thoughtfulness and emotion to his music and our discussion. His new album, Puzzle Pieces, is out now and has a poetic depth to a pop/rock sound (think echo-y U2 guitars with a mellow tenor voice).
Jabi has a substantial catalog of recorded music and has been playing in bands for a while. For Puzzle Pieces, he played all the instruments and recorded it all himself, so a lot of effort went into it. He's also a doctor (radiologist) and a book author, which all came into play with the concept of the album. It's very interesting to hear him describe how he melds the different parts of his life in the expression of his music.
As a special treat, Jabi played/debuted a new song live in the studio, called "Mouse" – with just solo acoustic guitar and voice. A lovely song about your thoughts radiating out from the fly on the wall into the world. Make sure to visit http://jabi.us and connect with him so you can keep up on great new music like this. Thanks to Jabi for making this another great podcast. Catch you next month!
Now please go have a listen to the podcast and enjoy!!
---