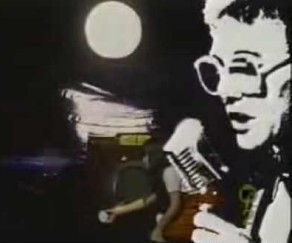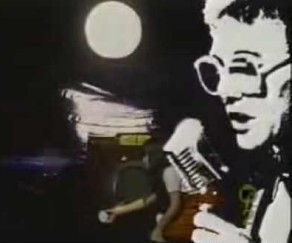 Originally video killed the radio star – yes, they've been popular since the 80's but the category of "music video" has changed greatly since then. Especially with the advent of YouTube and the proliferation of high speed internet connections, the idea of making and distributing videos of a variety of musical endeavors is as wide and personal as the musician's imagination. In fact, I have yet to make a "traditional" music video, but I find myself spending more and more time sitting in front of Adobe Premiere making videos of one sort or another. More time than I'm spending songwriting and recording, even. Call me crazy, but I find video editing to be fun and addicting!
I realize I'm a bit behind the curve here – just as I have only recently gotten on the blogging and Twitter bandwagons, I've only begun to post videos to my YouTube channel. But I do have a vision for what I want that channel to look like and I'm beginning to populate it with some content I'm proud of. I would like it to end up as a tasty mix of live show recordings, in-studio performances, vlogs, uStream performance recordings, and at some point hopefully a good old fashioned music video or two. Any other ideas that you'd like to see? Or something you've seen someone else do that you liked?
I'm very excited about my YouTube channel and see there is a lot of power in what it adds to my creative portfolio. It is a great way for people to get to know me and my music as well as see different sides of the songs and my personality. It is also nice to shake things up creatively. This month keep an eye out for my "Solo Acoustic Fireside Series" – a group of videos filmed live in my studio in front of the wood stove. It's a neat atmosphere and some different takes on both old and new songs. I also plan on getting uStream fired up this month so you can even join me live for some showcases from wherever you are! Lots of new stuff to try – I appreciate your feedback on what you like and what else you'd be interested in seeing from me. Thanks for listening and watching!
---