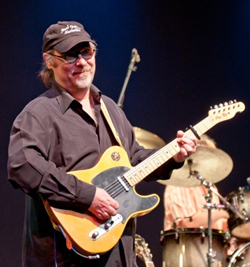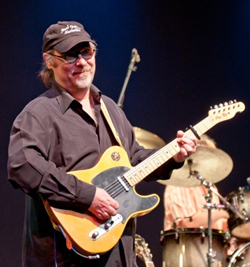 Eric Tingstad has a long and storied (not to mention successful!) career as a guitarist, instrumental songwriter, and recording artist. From his first release in 1981 to a Grammy award in 2003 to his latest release, Badlands, Eric has carved a unique niche in the "Ambient Americana" genre. Blending country, folk, rock, new age, and Native American sounds, he creates a musical tapestry of his own.
So it was a real pleasure to sit down with this Pacific NW native for insights and stories of his musical journey. Friendly, open, and accessible, Eric has an honest desire for the growth and success of the NW music community and helping up and coming musicians attain their goals. He has been through a lot of changes in the music industry and continues to make music on his own terms, which is a testament to his skill and talent!
Big thanks to Eric for sharing selections from his new album Badlands and playing "The Boot Whisperer" live in the studio – you are in for a treat! Look for Eric both locally and nationally as he tours, and we hope to involve him in more Songwriters in Seattle events in the near future as he passes his considerable wisdom on to other aspiring musicians. Make sure to visit erictingstad.com and get to know him and his music further.
Now please go have a listen to the podcast and enjoy!!
---