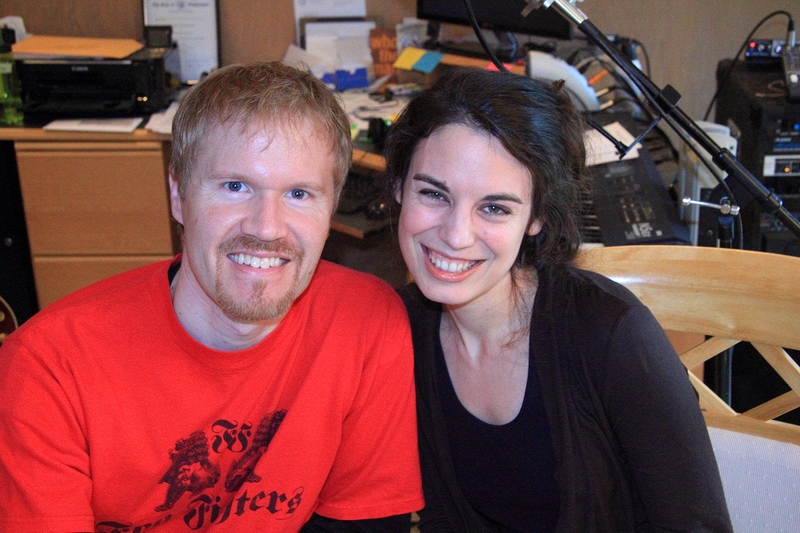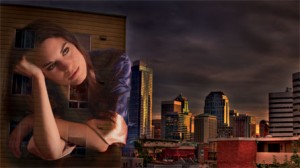 The final podcast of 2011 with my friend and very talented songwriter Adena Atkins is now available for your enjoyment – capping off a fantastic year of getting to know my fellow Songwriters in Seattle! If Adena's name (and voice) sounds familiar, it's because I've talked about her before as a guest vocalist on my song "Water Colors." Adena recently released her first EP entitled The Slowest Curve which is a collection of pop/electronica songs representing the seasons. As it is a complete "song cycle" (i.e. they all fit together as somewhat of a single, larger piece), we talk about and play the whole EP during the podcast. What a wonderful holiday gift for Adena to share!
We talk a lot about her influences that range from painting to opera and how she got from the west coast to east coast and back again to settle into Seattle. After a year in the Pacific NW she has started to gain some momentum and have her talents recognized by industry professionals. It will be exciting to see where The Slowest Curve leads her as her music career takes off in 2012! I would highly encourage you to keep an eye on her blog as she is also a talented writer who always has something interesting to say – her passion for the arts comes through in everything she does.
To learn more about Adena, please go to http://www.adenaatkins.com and then follow her links there to connect with her on Facebook, Twitter, her blog and more. Also, click here to purchase The Slowest Curve directly on iTunes.
Now go have a listen to the podcast and enjoy!!
---