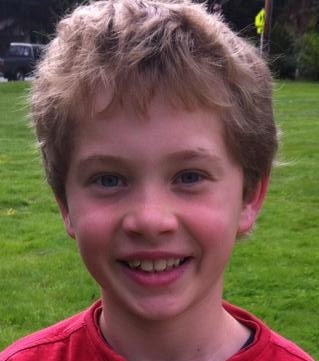 (This was originally posted on my Team Challenge CCFA fundraising page during the summer of 2014. As that site is no longer active, I've archived it here for those who are interested in how I was motivated to help this great cause in the first place. See the current chapter in the story here)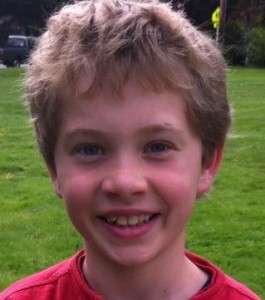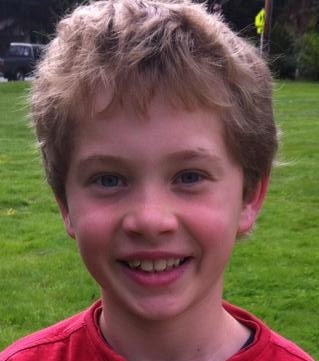 For Erik
MOTIVATION: Those of you who know me as definitely not "a runner" might be wondering what all the running has been about recently. Before I tell you that story, I have to tell you this story…3 years ago my younger son, Erik, started showing symptoms that were ultimately diagnosed as ulcerative colitis (a form of IBD) – it has been an emotional, embarrassing, frustrating, often disgusting, and physically painful (mostly for him) roller coaster ever since. Constantly poked and prodded by various doctors and given an ever evolving cocktail of medications, he currently receives a painful shot every other week (direct quote "…like the corner of a brick falling on my leg and then pressing in for a few minutes") along with his daily "pill battle" – yet his attitude remains so good and so resilient I doubt you would even guess that something is up. He remains a happy, playful, caring, and super energetic kid. Most people ask about his PKU/diet issues when such things come up in conversation.
I've only recently come to accept that this battle may well be another life long challenge for him. In the same time frame I started to read solicitations from Team Challenge for Crohn's & Colitis (CCFA) (www.ccteamchallenge.org), an endurance race event fundraising charity for the Crohn's & Colitis Foundation of America, in a new light and I have finally put two and two together. Instead of feeling completely helpless and frustrated, I could run. Run with the hope that perhaps it wouldn't have to be "life long" for Erik (and millions of others, for that matter).
I've never run for me, but I will run for Erik, and now I ask for your help in supporting this endeavor. I ask you to join Erik's "team" and add to the motivation – will you sponsor $1 per mile for my training culminating in the big 1/2 marathon event mid-November? I aim to run at least 50 miles per month, so that's about $300 total. Whether you can do $5 per mile or $.25 per mile, every dollar of support is appreciated and adds goodness to the fight.
Follow me on Strava.com for the official mile tally. I'm dedicated to a strong showing and having your support will make me even stronger. Erik and I both thank you so much for being a part of this team! Let's make it a big success together!
——
UPDATE: July – 63.5 miles, August – 65 miles, September – 55 miles (faster paced!), and a 10k race completed under 8:00/mile! 8:00/mile is my goal for the 1/2 marathon and I'm pushing hard to get strong enough to make it happen. Why? Every painful shot that Erik takes, I hold his hand and he powers through. That energy gets me up at 5:30am to go out into the dark, Seattle Fall chill to run the hills and put in the miles. Not doing it for my health, or the "fortune and glory." The tremendous generosity of those who have already donated also gives me the drive to make the most of this opportunity. Please join Erik's and my team by making a donation now if you haven't already – it is a powerful, uplifting experience that I hope you will choose to be a part of. Thank you!
---